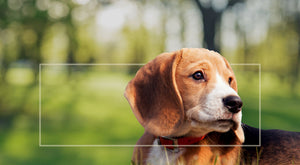 The Pet Shoppe: Large Selection of Pet Foods & Pet Supplies in Ottawa
The Pet Shoppe is a family-owned pet supplies store in Ottawa. We specialize in 100% natural and premium foods for the furry friends in your life. Just like humans, pets benefit from a healthy diet made from natural ingredients. We have two locations to better serve you and your pets. Our store carries the finest dog and cat foods on the market. In addition to kibble and canned, we also offer frozen and raw foods for your pet.
Pet Grooming
Could your furry friend use a day of pampering and relaxation? We offer pet grooming for cats and dogs to keep them clean, healthy and looking their best. Our professional groomers can complete breed specific cuts, or can complete the cut to your specifications.
Pet Supplies for Every Animal
At The Pet Shoppe, we don't have supplies for just dogs and cats; we also offer food and accessories for other small mammals, reptiles, lizards and birds.
Promotions and Special Offers
As a thank you for your continued business, we offer a loyalty program for frequent customers. Be sure to ask a member of our staff to learn more. We also offer a military discount of 10%.
If you have any questions about the products we provide at The Pet Shoppe, feel free to give us a call.
Professional Affiliations
We regularly host events for area shelters at our store locations to raise money and awareness of pet adoptions. Check out our Facebook page to see when these shelters and animals will be visiting our stores.
Frequent Buyer Loyalty Program
Save money by shopping at our store regularly
Pamper Your Pet
Keep your pet clean and healthy
Find the Perfect Accessories for Your Pet
Choose from our selection of collars, leashes, sweaters and more
Findlay Creek Location
Address:
4772 Bank St., Unit 3A
Ottawa, ON K1T 0K8
Phone: 613-822-8282
Email: info@petshoppe.ca

Hours:
Monday – Friday: 9:00 AM – 8:00 PM
Saturday: 9:00 AM – 7:00 PM
Sunday: 10:00 AM – 6:00 PM